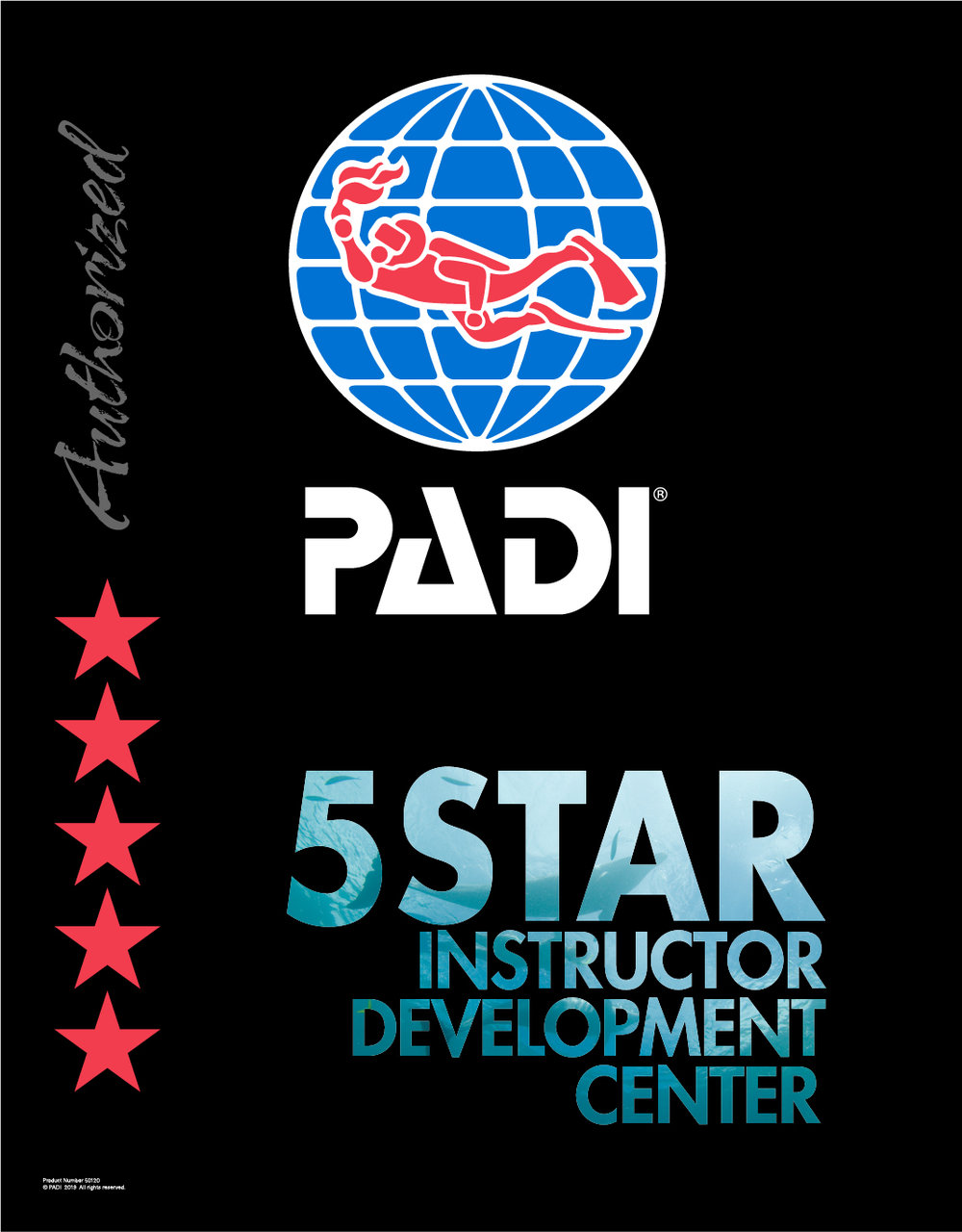 Start your career in professional scuba diving with leaders in the industry!
Pacific Diving Academy (PDA) is an educational center offering scuba diving courses leading to the professional scuba diving ratings of Divemaster, Assistant Instructor, Open Water SCUBA Instructor, Master SCUBA Diver Trainer and Instructor Development Course Staff Instructor. PDA is not an accredited institution.
PDA is a Professional Association of Diving Instructors (PADI) 5 Star Instructor Development Center (IDC). College credit is available for some PDA/PADI courses.
Pacific Diving Academy is a military friendly and veteran friendly professional scuba diving training center! PDA proudly employs PADI professional military members and veterans.
MESSAGE FROM THE PRESIDENT:
Aloha!
It is a privilege to welcome you to Pacific Diving Academy's School of Recreational Diver Training. As the leading education professionals in the diving industry, we can schedule a program to meet your needs.
Our classes are of the most modern instructional design and incorporate reinforced learning and practical experience at every level of PADI professional scuba diving training.
Our continuing education system leads to enjoyment, excitement, and the development of knowledge and technical skills required of diving professionals. Graduates emerge ready to teach courses, guide students and certified divers, work on dive charter boats, work in a dive shop or resort, and even begin their own business. Our goal is to graduate students with Professional Association of Diving Instructors (PADI) professional rankings that exceed industry standards, creating an instructor that is in high demand worldwide.
The opportunities for employment are unlimited in this recreation intensive state and job placement is an important aspect of successful diving education. The skills learned at Pacific Diving Academy are transferable throughout a rapidly growing international industry – growth potential is extremely high!
The PADI core courses conducted at Pacific Diving Academy are recommended for college credit by the American Council on Education and may be accepted for academic credit at colleges and universities that honor the American Council of Education (ACE) recommendations.
If you have any questions after reviewing our catalog, please feel free to talk to any of our staff, or call our Training Director for a personal interview and counseling session.
Thank you for choosing Pacific Diving Academy – Welcome Aboard!
-Warren Murray
Pacific Diving Academy (PDA) does not discriminate on the basis of race, color, national origin, sex, religion, age, marital status, disability or handicap, arrest or court record, or status as a disabled veteran or veteran of the Vietnam era.
This nondiscrimination policy covers admission and access to, and treatment and employment in, the Pacific Diving Academy programs and activities. Due to the nature of some diving courses, students that cannot perform all of the skills required of a course may not be permitted to enroll.
Inquiries regarding equal opportunity policies may be directed to:
Warren Murray
Owner/Affirmative Action Coordinator
307 Hahani Street
Kailua, HI 96734
Telephone: (808) 262-2333
The Pacific Diving Academy is a professional scuba diving school located at 307 Hahani Street in Kailua, Oahu, Hawaii. PDA is a Professional Association of Diving Instructors 5 Star Instructor Development Center.
PDA's classroom is located on the second floor and will accommodate up to 8 students. The classroom is equipped with a complete multi-media educational system, including interactive computer programs, audio-visual lesson guides and white boards.
The Dive Center itself is equipped with full equipment required for professional diver training, and compressors capable of producing both Enriched Air (NOAA1 and NOAA2) and regular compressed air used for SCUBA diving.
PDA has a fleet of vans for student transportation to and from dive sites and pools for training.