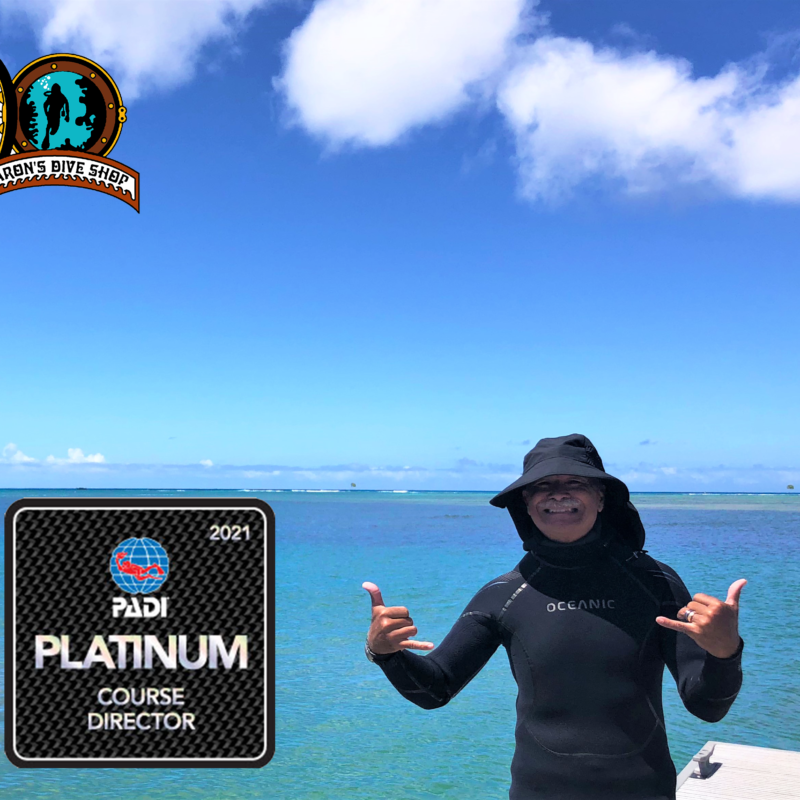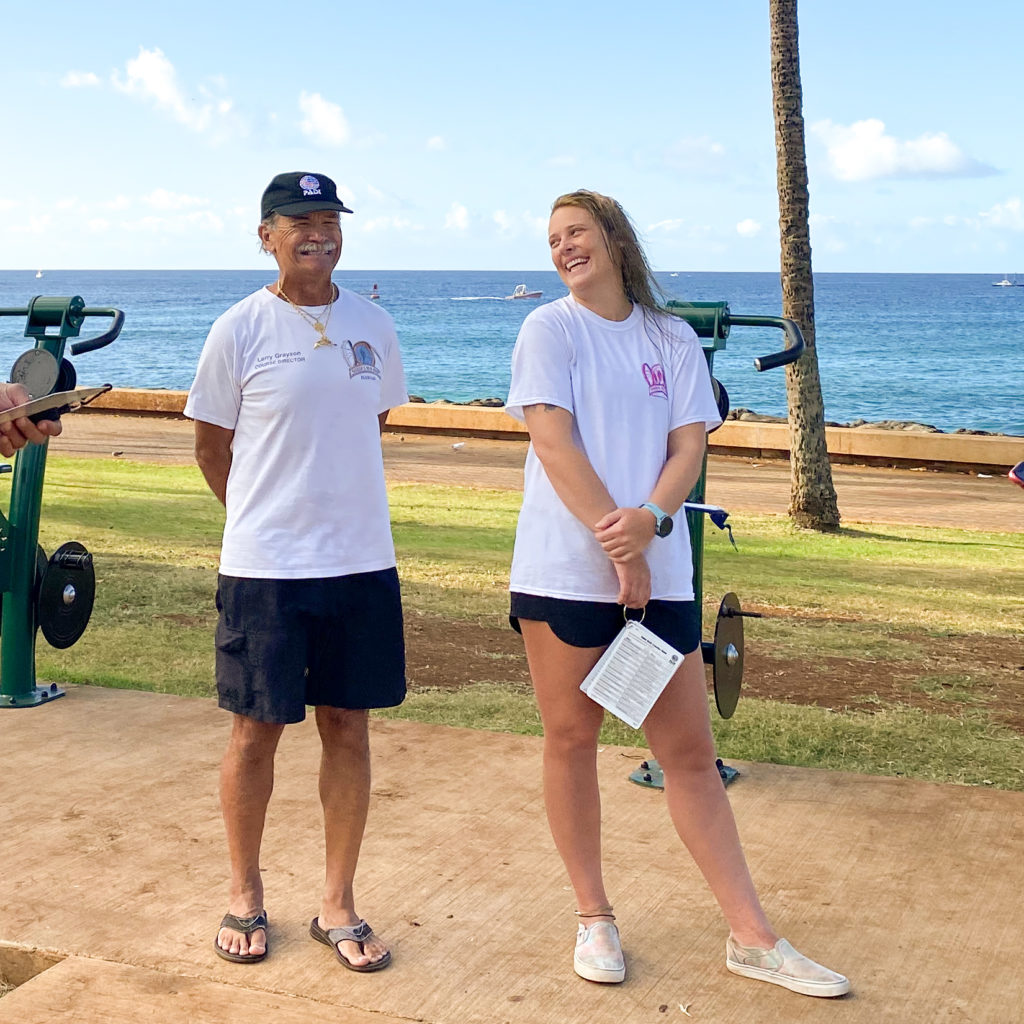 Larry Grayson is the long-time course director, in charge of Professional scuba diving training, for Pacific Diving Academy and Aaron's Dive Shop
Facts:
Larry has been scuba professional for 35+ years. 
He has received his 6th consecutive PADI Platinum Course Director Award this year (2022) – The PADI Platinum Course Director Award is the HIGHEST title a PADI Course Director can receive. It means that Larry has authorized 30 or more DM/AI/OWSI and/or IDCSI certifications, authorized 100 or more instructor level certifications AND has a 70% instructor level continuing education ratio. Less than 100 out of 1600 Course Directors receive Platinum Awards. 33 of those Platinum Award receivers live in North America. Platinum Course Director's are responsible for over 75% of Instructor Training in the world.
Larry Grayson is a veteran. He served as a Marine.
Larry has lived off and on in Hawaii since 1979.
Being a Course Director in Hawaii:
The islands are special. The people are bound by water. Tied by water. That spiritual tie permeates everything that we do with the water, in the water and even on the surface. Hawaiian community – freedivers, scuba divers, surfers, paddlers all share the desire to protect the Hawaiian waters.
Favorite sea creature: 
Nudibranch – more specifically black nudibranchs – very rare
Favorite dive site on the island: 
Electric Beach – if you take the time to look, the diversity of life, of the fish is just draw dropping-ly beautiful. The people also. To see the watermen enjoying what the ocean has to give us. In the water, on the surface of the water paddling, on the beach seeing the keikis frolicking. Nothing so inspiring as to surface at Electric Beach as to see two or 3 rainbows dancing in the sky.
Something I would like to share about myself:
I trained all of my children and my wife to scuba dive.
Where did you start with diving?
1972 La Jolla Canyon, California
I enrolled in the Sea Scouts program out of Coronado, California – it lasted 3 months… For an open water course. Taught by UDT/Navy Seal instructors and it lasted a challenging 3 months.
What is your favorite part of teaching scuba professionals?
To see dive professionals, go from a very weak understanding of dive theory to where they are able to teach dive theory to other dive professionals.
What is your favorite part of teaching Open Water students, Discover Scuba divers and/or Bubble makers?
To see the transformation of divers fears change to enjoyment, glee and to have them coming up laughing after a confined water or ocean dive. 
Even though I am older, I am able to gain the trust of younger divers. What we are doing is going to be a big life moment that they are going to cherish for the rest of their lives. I love getting be to a part of that and facilitate that.